PERSONALISIERTE FRUCHTBARKEITSBEHANDLUNGEN
Ein Fruchtbarkeitszentrum in San Diego
A Boutique San Diego Fertility Center
Persönliche Betreuung durch einen auf medizinisch unterstützte Fortpflanzung spezialisierten Arzt mit mehr als 25 Jahren Erfahrung. Wir bieten den gesamten Prozess der Unfruchtbarkeitsbehandlung an, so dass jeder Schritt am selben Ort durchgeführt werden kann.
SAN DIEGO Fertility CLINIC Near Me
A Boutique San Diego Fertility Center
Personalized care from an IVF doctor with over 25 years of experience. Offering comprehensive treatment for infertility, all under one roof.
Buchen Sie ein Beratungsgespräch für eine künstliche Befruchtung mit einer der besten Ärzte in San Diego
Ein Elitezentrum für assistierte Reproduktion in San Diego
DAS SICH FÜR EINE ERSTKLASSIGE UND MITFÜHLENDE BEHANDLUNG EINSETZ
Willkommen beim Fertility Institute of San Diego, einem Fruchtbarkeitszentrum mit individueller Betreuung. Unsere Philosophie ist es, jeden Patienten so zu behandeln, wie wir unsere eigenen Familienmitglieder behandeln würden. In unserem Fruchtbarkeitszentrum in San Diego sind alle unsere Patienten einzigartig und so behandeln wir Sie auch.
Wir sind sehr stolz darauf, ein Kompetenzzentrum zu sein, in dem sich Ihre IVF-Ärztin, die Ihren Fall persönlich und umfassend kennt, persönlich um Sie kümmert. Sie ist bei jeder Visite anwesend und führt alle Ultraschalluntersuchungen und Eingriffe durch, einschließlich der Eizellentnahme und der Embryotransfer. Wir kombinieren modernste Schulmedizin mit alternativer Medizin wie Akupunktur.
IVF, ICSI, AH, PGT, e-SET
IN-VITRO-BEFRUCHTUNG IN SAN DIEGO
Beginnen Sie Ihre Fruchtbarkeitsreise mit uns und lassen Sie uns Ihre Familie um zwei Füßchen auf einmal wachsen.
Was unser Fruchtbarkeitszentrum in San Diego wirklich auszeichnet, ist eine persönliche und gepflegte Umgebung in Verbindung mit der modernsten und innovativsten Klinik für In-vitro-Fertilisation.
Unser Fruchtbarkeitsteam ist der Meinung, dass Sie nur das Beste verdienen und aus diesem Grund scheuen wir keine Kosten, wenn es um modernste In-vitro-Fertilisation-Technologien und Fruchtbarkeitsbehandlungen geht.
Die Liebe zu dem, was wir tun, motiviert uns und zeichnet uns als modernes Fruchtbarkeitszentrum aus. Wir schätzen uns glücklich, dass wir das Leben unserer Patienten verändern können. Ein Baby im Arm halten zu können, das ein Embryo in unserem Labor war, ist ein außergewöhnliches Geschenk des Lebens. Wir freuen uns darauf, Sie in unserem Fruchtbarkeitszentrum in San Diego zu begrüßen und Ihnen dabei zu helfen, Ihre Familie um zwei Füßchen zu vergrößern.
World Renowned Fertility Top Doctor
Board certified fertility specialist for 25 years
Latest Technology Under One Roof
The expertise you desire – IVF, PGT, ICSI
Your International Fertility Destination
Specialized concierge services available
Personalized Fertility Care
Compassionate care you want and deserve
Building families
two tiny feet at a time
A commitment to
delivering excellence
and personalized care
MEHR ALS 25 JAHRE ERFAHRUNG AUF DEM GEBIET DER UNFRUCHTBARKEIT
Fruchtbarkeitsbehandlungen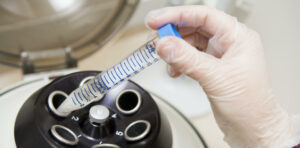 Fruchtbarkeitstests in San Diego
Die Fruchtbarkeitstests sind spezifisch und auf Ihre individuellen Bedürfnisse abgestimmt.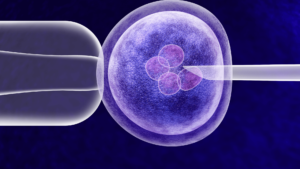 In-vitro-Fertilisation in San Diego
Hochwertige In-vitro-Behandlungen (IVF), die in unserem Fruchtbarkeitszentrum in San Diego angeboten werden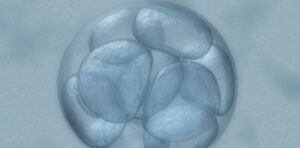 Genetische Präimplantationstests (PGT)
Erhöhen Sie Ihre Chancen auf eine erfolgreiche IVF-Behandlung mit der Embryonenauswahl.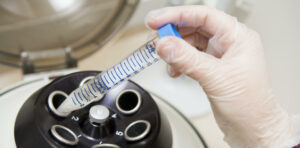 Fertility Testing in San Diego
The fertility testing will be tailored and customized to your individual needs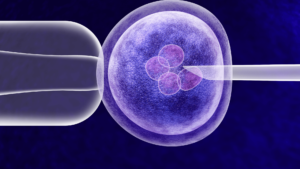 High quality In Vitro Fertilization (or IVF) offered at our San Diego fertility center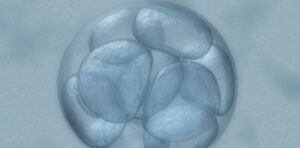 Preimplantation Genetic Testing (PGT)
Increase your odds of IVF success with embryo selection.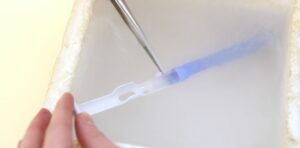 Egg Freezing in
San Diego
Preserve your fertility and have a baby when you're ready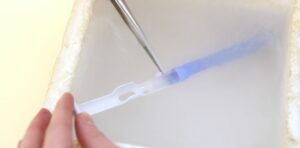 Einfrieren von Eizellen in San Diego
Bewahren Sie Ihre Fruchtbarkeit, um ein Baby zu bekommen, wenn Sie bereit sind.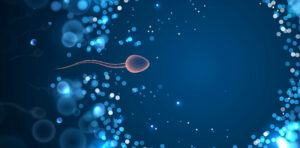 Intrauterine Insemination (IUI) in San Diego
Die intrauterine Insemination wird durchgeführt, wenn es Probleme mit der Samenflüssigkeit gibt, wie z. B. eine geringe Anzahl oder eine geringe Beweglichkeit.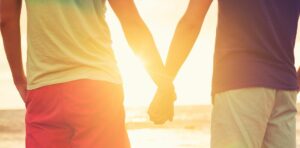 Frau Dr. Minoos ist spezialisiert auf Fruchtbarkeitsbehandlungen für die LGBTQ-Bevölkerung.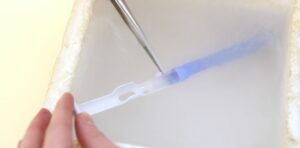 Egg Freezing in
San Diego
Preserve your fertility and have a baby when you're ready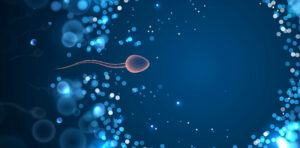 IUI performed when there are problems with the sperm, such as low count or low motility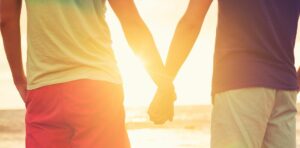 Dr. Minoos specializes in LGBTQ fertility services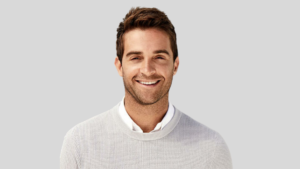 Getting a male fertility test is the first step toward finding solutions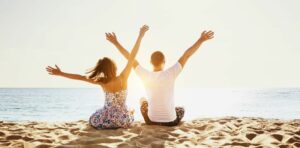 Donor Services in
San Diego
Donor Egg and Sperm donor services offered at our San Diego fertility center.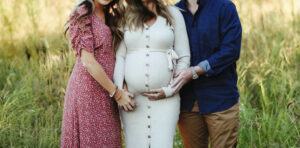 Surrogacy Services in San Diego
We only work with the best Gestational carrier Agencies in Southern California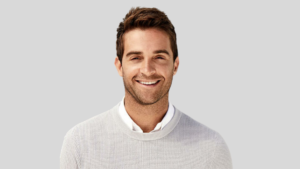 Fruchtbarkeitsbehandlungen für Männer
Das Ergebnis eines Fruchtbarkeitstests für Männer ist der erste Schritt zur Lösungsfindung.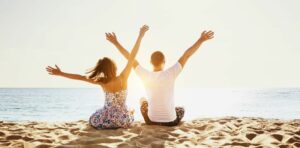 Spendendienste in San Diego
In unserem Fruchtbarkeitszentrum in San Diego bieten wir Ei- und Samenspenden an.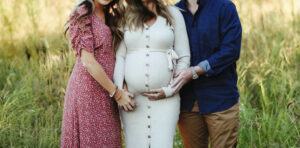 Leihmutterschaftsdienste in San Diego
Wir arbeiten nur mit den besten Agenturen für Leihmutterschaft in Südkalifornien.
Was unsere Patienten sagen

Dr. Hosseinzadeh ist ein fantastischer Arzt, das Personal ist fantastisch! Dr. H. ist praktisch und erzielt Ergebnisse. Sie ist erfahren, innovativ und setzt sich leidenschaftlich für ihre Patienten ein. Ich wünschte, ich könnte das Wunder in Worte fassen, das wir erlebten, als wir Dr. H. fanden. Ihre positive Art und ihre Liebe zum Detail hatten etwas an sich, das mein Vertrauen von Anfang an gefestigt hat. - Patientin Amanda Lamperts
Ein großes DANKESCHÖN an Dr. H! Die persönliche Betreuung, die mir zuteil wurde, wird von keiner anderen Klinik übertroffen. Dr. H. ist ein Perfektionist und überlässt nichts dem Zufall, um sicherzustellen, dass alles getan wird, um ein positives Ergebnis zu erzielen. Ich empfehle Dr. H. sehr; ich würde auch sagen, dass Sie sich nirgendwo anders umsehen müssen. Er hat Wunder für uns bewirkt, und wir freuen uns auf unseren kleinen Segen. - Patient SS
Frau Dr. Hosseinzadeh und ihr Team sind ein wahres Wunder!!! Sie waren IMMER pünktlich. Dr. H, Millie und Martha wurden unsere Familie. Jeder Schritt des Prozesses wurde uns erklärt. Wir sind für immer dankbar, dass wir diesen wunderbaren Ort gefunden haben. Wir können die Ankunft unseres Babys im Oktober kaum erwarten und freuen uns auf weitere Schwangerschaften mit Dr. H und ihr Team. Sehr, sehr empfehlenswert!!! - Patient KD
Board Certified Fertility Doctor
Dr. Minoos Hosseinzadeh, founder and director of the Fertility Institute of San Diego, is a nationally recognized specialist in Reproductive Endocrinology and Infertility (REI). She received her medical degree from Laval University in Quebec and completed an internship at McGill University in Montreal. Dr. Hosseinzadeh then completed a four-year residency in Obstetrics and Gynecology at the University of Ottawa and a two-year fellowship in REI at the University of Cincinnati, one of the leading programs in the field.
She has served as the Division Director of Reproductive Endocrinology and Infertility and Co-Director of the OB/GYN residency program at the Riverside Regional Medical Center in Newport News. She was also an Assistant Clinical Professor in the Division of REI at University of California Irvine. She is passionate about using the latest fertility treatments and technology to help her patients overcome infertility and grow their families.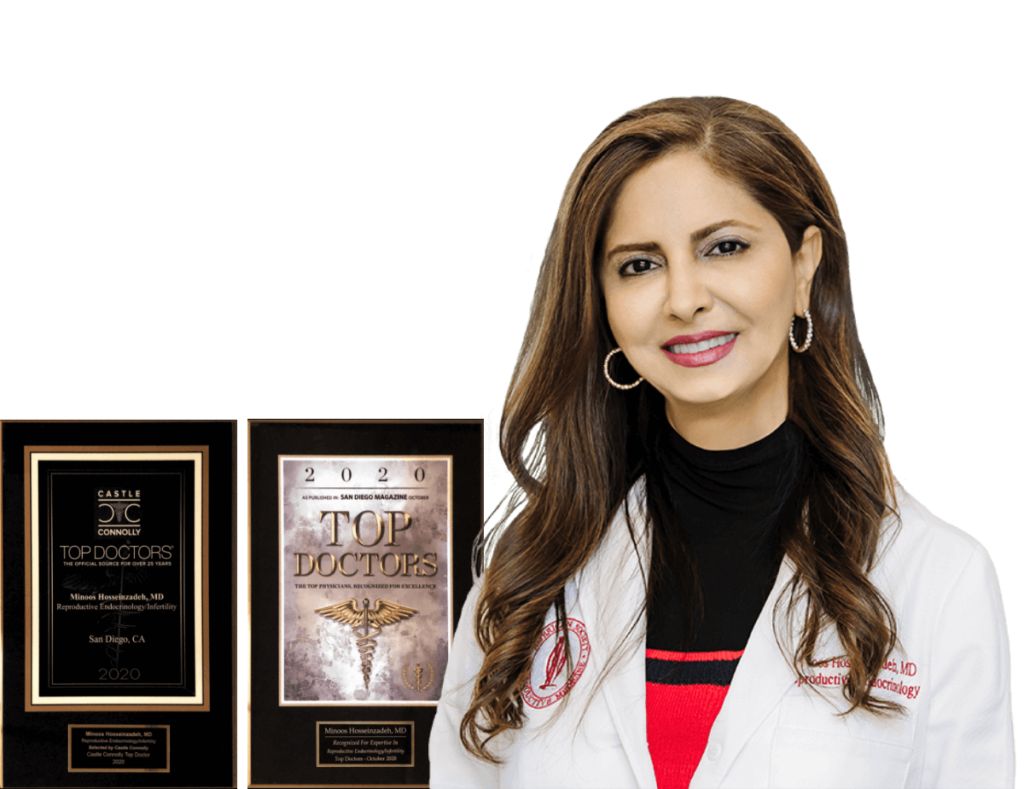 Frau Dr. Minoos Hosseinzadeh, Gründerin und Leiterin des San Diego Fertility Institute, ist eine landesweit anerkannte Spezialistin für reproduktive Endokrinologie und Unfruchtbarkeit (REI). Sie schloss ihr Medizinstudium an der Laval University in Quebec ab und absolvierte ein Praktikum an der McGill University in Montreal. Sie absolvierte dann eine vierjährige Facharztausbildung in Geburtshilfe und Gynäkologie an der Universität von Ottawa und ein zweijähriges Stipendium in reproduktive Endokrinologie und Unfruchtbarkeit (REI) an der Universität von Cincinnati, einem der führenden Programme in diesem Bereich.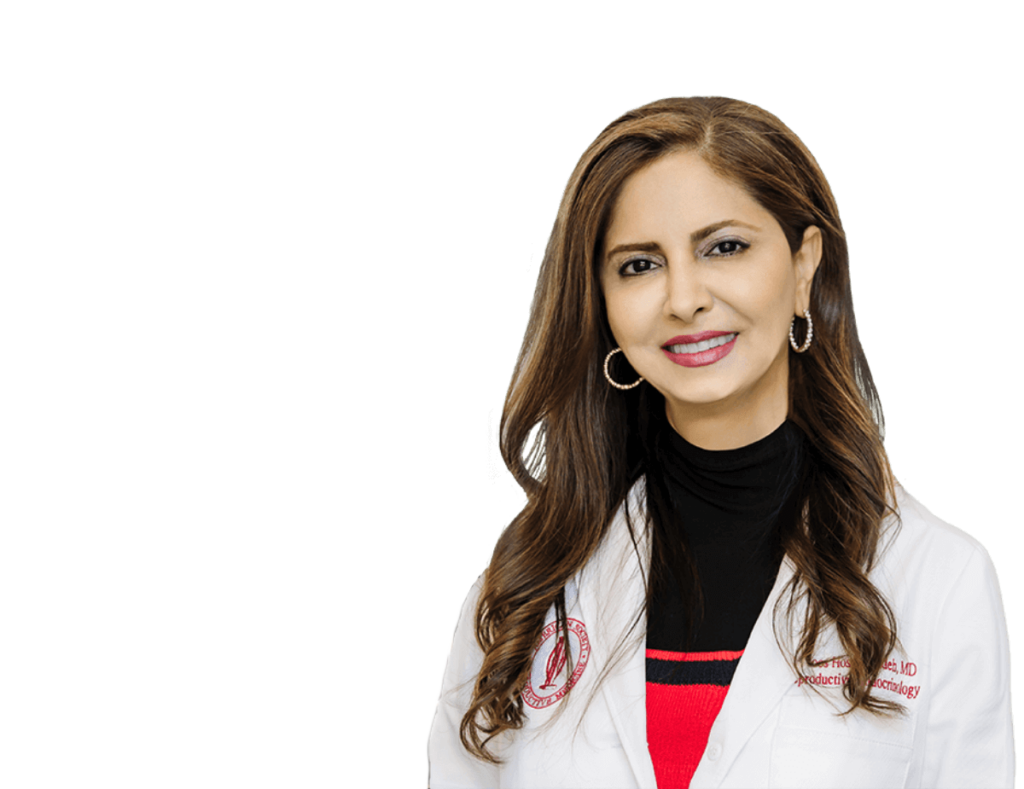 Treffen Sie unsere Wunderkinder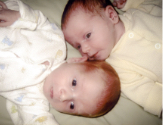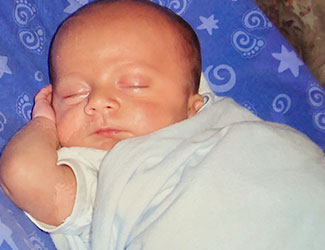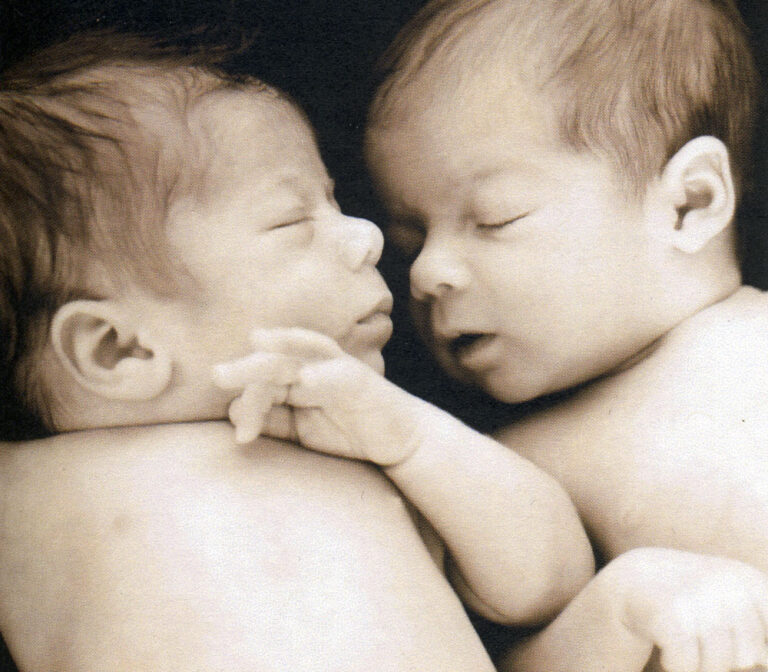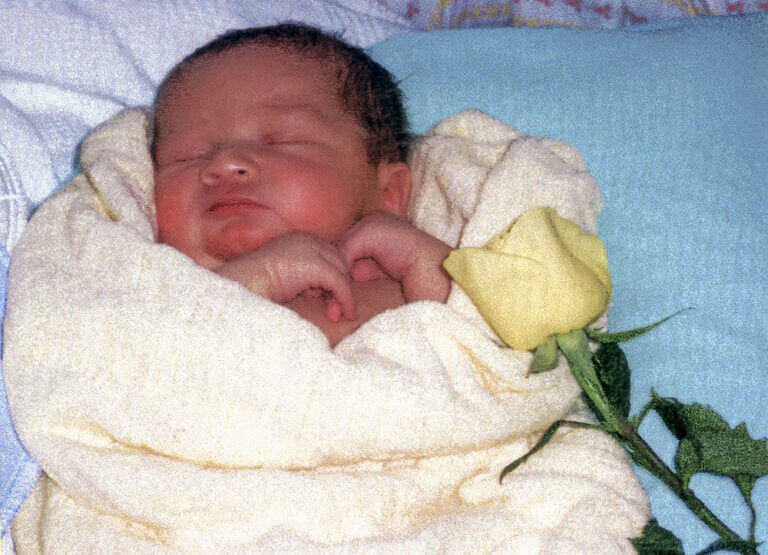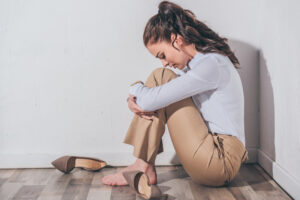 Polycystic Ovarian Syndrome (PCOS) is a hormonal disorder. It can cause pain, irregular periods, fertility problems, weight gain,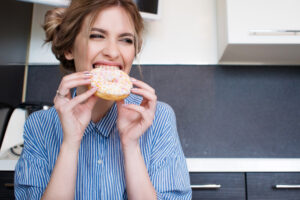 Polycystic Ovary Syndrome, or PCOS, can cause weight gain, ovarian cysts, irregular periods, and many other issues, including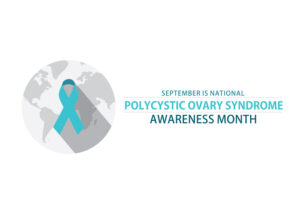 Polycystic Ovary Syndrome (PCOS) is a reproductive disorder and the leading cause of infertility. It can also lead
Buchen Sie Ihre KOSTENLOSE Beratung
Buchen Sie den Tag und die Uhrzeit Ihres Termins auf diesem Formular. Einer unserer Experten wird Sie innerhalb von 24 Stunden kontaktieren.
Request a Free Consultation