Embryo Transfer in San Diego
IVF IN SAN DIEGO
Embryo Transfer Procedure
Embryo Transfer
If fertilization occurs normally, the growth of the embryos is monitored in the laboratory before embryo transfer.
The embryo transfer is usually performed 2 to 6 days following the egg retrieval. In cases where there are only a limited number of embryos, it is better to transfer the embryos into the uterus sooner. Traditionally though, embryo transfer is performed three days after the egg retrieval, at the 4 to 8 cell stage, or 5 or 6 days after the egg retrieval at the blastocyst stage.
Day of Embryo Transfer
On the day of the embryo transfer, Dr. Hosseinzadeh will review the status of your embryos and make a decision regarding the number of embryos to be transferred. Increasing the number of embryos transferred not only increases pregnancy rates but also increases the risk of multiple pregnancies (twins, triplets). Prior to the embryo transfer, you will be given Valium, which is a muscle relaxant. The purpose of this is to relax the uterus, which is composed of muscle. In order to perform the embryo transfer, the patient is placed in the same position as for a pelvic exam. The embryo transfer is usually performed under ultrasound guidance. This can be done by either using transvaginal ultrasound or transabdominal ultrasound guidance. The trans abdominal approach requires you to have a full bladder. A speculum is placed inside the vagina. The cervix and the vagina are then thoroughly rinsed. Once the embryos have been loaded into a special catheter, the catheter is introduced through the cervix and into the uterine cavity. The embryos are then injected into the top of the uterus. Following this, the catheter will be examined by the embryologist to ensure that none of the embryos are retained in the catheter.
How Long does an Embryo Transfer Procedure take?
The embryo transfer procedure usually takes about 10 to 15 minutes and does not require anesthesia. There is no need to abstain from eating or drinking before your embryo transfer. We ask that you abstain from wearing any perfume, deodorant or scented lotions on the day of the embryo transfer. You will not be able to drive home because of the Valium. You will be asked to decrease your activity for a few days after the embryo transfer.
Embryo Transfer
FERTILITY CLINIC NEAR ME
Schedule Your Free Consultation Today
(858) 457-2229
info@fertilityinstitutesd.com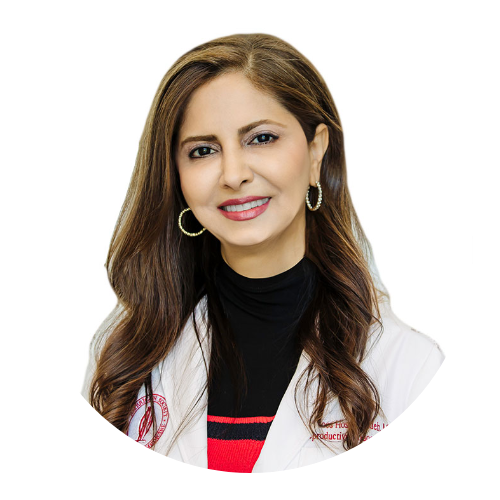 Meet Our Fertility Specialist
Dr. Minoos Hosseinzadeh

LEARN MORE

Speak with a Fertility Expert Today

(858) 457-2229