Ovulation, temperatures, pregnancy tests, oh my! Trying to get pregnant can be overwhelming and when it takes longer than expected, it can become stressful.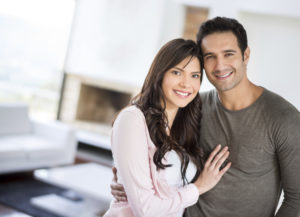 Trust me, I understand how frustrating the phrase, "relax and it'll just happen" can be to a woman when she is trying to conceive. However, there is a little validity to it. The emotion of stress can reduce blood flow and delay or stop ovulation. Stress can also affect the glands responsible for regulating your appetite, emotions and the hormones that tell your ovaries to release eggs. Some studies have shown that lower stress levels, along with a healthy diet and exercise, can boost your fertility.
Here are 6 things to do to relax, refocus and de-stress:
1) Keep a journal – Writing in a journal can help stop negative thoughts from running over and over in your mind by releasing them onto paper. Express yourself as openly as possible about anything that is bothering you!
2) Find support – Women often feel alone in their fertility struggles but that's simply not the case. In fact, 1 in 8 couples have trouble getting pregnant. There are online support forums where you can connect with other women who are trying to get pregnant.
3) Enjoy the outdoors – Sunlight has been linked to alleviating depression and anxiety. Take a walk, go for a hike, enjoy a picnic, go fishing, the ideas could go on and on. Take your partner with you; it would be a great way to connect without focusing on your fertility struggles. Sunlight also helps your body produce vitamin D, which is essential in fertility.
4) Pamper yourself – Life can be hectic! Take some time for yourself to relax, get your nails done, enjoy a massage, or listen to music while sipping your favorite tea. Did you know that it only takes six minutes of reading to slow the heart rate and lower tension? That's the perfect excuse to read a good book while enjoying a warm bath!
5) Try something new – Distract yourself from the thoughts of getting pregnant by attempting to do something you have never done before! Learn a new language, volunteer at an animal shelter, attend a paint night, find a craft to make on Pinterest.
6) Have sex, for fun – Remember all the positions and crazy places you used to have sex, just for fun? Bring it all back! Did you know sex releases brain endorphins that automatically lift your mood and helps relieve stress? Don't worry about your ovulation days and temperatures; just have sex to enjoy it. (And be sure to leave out any talk about "cervical mucus" or "sperm mobility".)