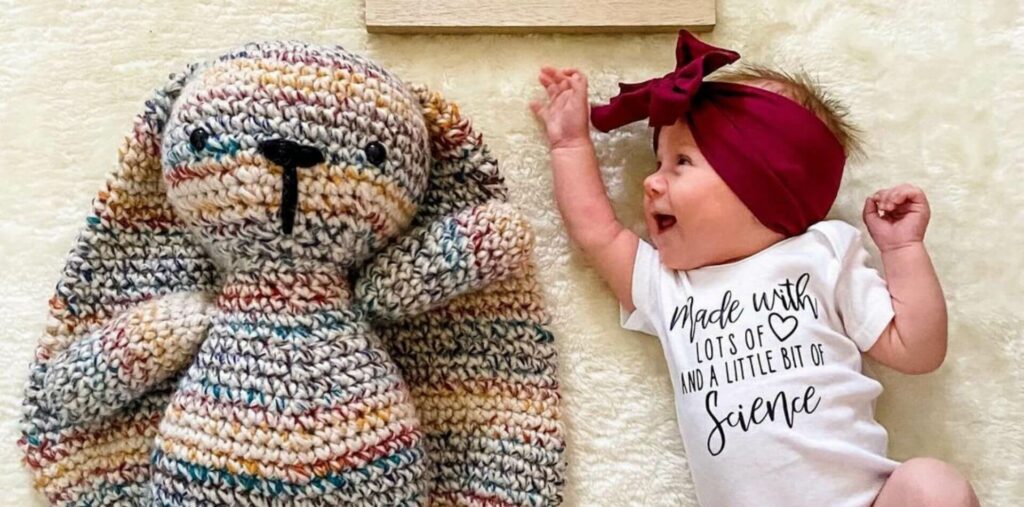 IVF FAQs in San Diego, CA
Fertility Institute of San Diego's IVF FAQs
Your fertility journey begins here. The Fertility Institute of San Diego offers in vitro fertilization to our San Diego, CA patients. We understand this process comes with many questions. Dr. Minoos Hosseinzadeh provides a boutique fertility clinic environment where you're treated like family during the IVF process. She'll be with you at every visit, performing your procedures and ultrasounds. We're proud to combine cutting-edge Western medicine with Eastern alternatives like acupuncture for a successful IVF journey. Our team is here to answer your frequently asked IVF questions and help you understand the journey. Contact us to make an appointment today.
What is IVF?
In vitro fertilization (IVF) helps people with fertility issues start a family with their own baby. IVF involves removing an egg from a woman's ovaries and fertilizing it with sperm in a laboratory. We implant the embryo in the woman's womb to develop like a normal pregnancy. IVF can either be done using your eggs and your partner's sperm, or donor eggs and sperm.
What is the success rate of each treatment cycle?
The success rate of each IVF treatment cycle varies from patient to patient. After an extensive evaluation, we will be able to predict your probable success rate.
How long do I need to take fertility hormone injections?
Most patients receive injections anywhere from eight to ten days. Some patients may need to take them for a more extended period. Your specific amount of time to take injections depends on your IVF protocol.
What IVF protocol is right for me?
We will be able to discuss and determine the recommended IVF protocol for you after receiving the test results, evaluating your lifestyle, and a performing thorough physical examination. Our IVF procedures include:
How much does in-vitro fertilization [IVF] treatment cost?
The costs of IVF vary depending on the patient. Insurance coverage and medication are important factors in determining your overall cost of IVF treatment. We'll work with you to find the best procedure to meet your budget concerns.
How do we determine the type of cycle I will have?
We factor multiple considerations into determining the most effective cycle and ovarian stimulation for your needs. Specifically, we look at your hormone levels, egg count, and ovarian reserve levels to help us determine the best choice for you. We will begin stimulation medications within a few days of the start of your period.
What are the benefits of IVF?
IVF is a decision that can change your life. Our IVF services are customized to fit your family's needs. We work tirelessly to help your IVF be successful. Pre-implantation genetic testing (PGT) allows us to test embryos to transfer without genetic abnormalities. We can also do IVF if a woman's fallopian tubes are damaged, absent, or blocked. 
What are the side effects of IVF medications?
IVF treatment side effects are different for many patients. The most common side effects include abdominal bleedings, breast tenderness, nausea, headaches, and skin irritation at the injection site.
Why am I not getting pregnant?
It's okay if your initial testing is normal and you're not getting pregnant. Approximately 20-25% of patients have unexplained infertility issues. We're often able to perform an extensive examination and monitoring to determine why you are not getting pregnant.
How many monitoring visits will I have in treatment?
Each patient's IVF journey is different. Depending on your individual response to the medications, most patients have between six and nine appointments.
What is the IVF timeline?
Our IVF timeline includes:
Preparation for IVF – ­­The patient and partner undergo diagnostic fertility testing to determine the best way to proceed with a customized IVF treatment.
Controlled Ovarian Stimulation – The patient begins injectingfertility medications. She is carefully monitored during this time. When the eggs mature, Dr. Hosseinzadeh will perform the egg retrieval.
Egg Retrieval – We perform the egg retrievalunder transvaginal ultrasound guidance in our office.
In Vitro Fertilization and Embryo Culture – Our embryologist will use sperm to fertilize the eggs. If the patient and partner are interested in preimplantation genetic testing (PGT), we will perform it before the embryo transfer.
Embryo Transfer –We perform the embryo transfer two to six days after the egg retrieval. 
Hormonal Support of Uterine Lining –We often provide various natural progesterone, estrogen, and other medications to support the process.
What should I expect after egg retrieval?
After egg retrieval, many patients experience sore areas in the lower abdomen. You may also notice spotting or feel bloated. Symptoms typically subside within a few days. 
What constitutes "day one" of my cycle?
Your first day of full-flow menstrual bleeding will be considered "day one" of your cycle. This does not include any spotting.
When will I know if I am pregnant?
We schedule a pregnancy test 14 days after the embryo transfer.
How many embryos do you transfer?
We will determine the number of embryos to transfer depending on your current stage, the quality of the embryo, and the embryo stage.
What is the difference between infertility and premature ovarian failure?
Premature ovarian failure happens when the ovaries stop producing mature eggs or hormones before the normal age of menopause. Women are born with a set number of eggs and will never produce more. As she menstruates and gets older, this supply decreases. Premature ovarian failure is sometimes temporary and often a side effect of damage to the ovaries from radiation or chemotherapy aimed at the pelvic area.
Can I exercise while going through IVF treatment? 
We recommend only low-impact exercising, such as walking, as the IVF treatment cycle progresses. High-impact exercises are not recommended because they can put you at risk for a rare side effect of ovarian torsion.
What is embryo grading?
Embryo grading allows us to know the integrity of the cells and the rate of embryo growth.
What if my eggs don't fertilize?
Most eggs will fertilize when placed into a culture with thousands of sperm. In rare instances when there is not enough functioning sperm for IVF, we will inject a single live sperm into each egg. If fertilization does not happen with ICSI, we often use donor eggs or donor sperm for fertilization.
Is the egg retrieval process painful?
The egg retrieval process is not painful to most patients. It lasts about 20 to 30 minutes under IV. Some patients experience mild cramping after the procedure.
What are my restrictions during treatment?
Before and during IVF treatment and pregnancy, we recommend avoiding:
Alcohol
Smoking
Recreational Drugs
More than one caffeinated product or beverage per day
Aspirin, Motrin, Advil, ibuprofen, Aleve, and Naproxen
Fish that are high in mercury 
Can I have intercourse during IVF?
It's best to abstain from intercourse during your IVF or embryo transfer cycle and frozen embryo transfers. We recommend waiting until taking a pregnancy test to avoid a high-risk multiple gestation pregnancy.
How do I prepare for fertility treatment?
We will customize your preparations for fertility treatment. Most patients take prenatal vitamins and other supplements. Some women begin medications around ovulation to prepare for stimulation, while others do not begin medications until the beginning of their period.
Why do I take estrogen and progesterone after the embryo transfer?
Many frozen embryo transfers involve preparing the uterus lining with estrogen followed by progesterone. 
How long will I stay with the Fertility Institute of San Diego once pregnant?
We will usually discharge you to your Ob-Gyn 8 to 10 weeks into your pregnancy. We love our patients, so we want you in our lives forever. Our doors are always open for a visit from you and your family.
Contact Fertility Institute of San Diego
We're proud to treat each patient as one of our family members with individualized care. We understand fertility treatments can be an emotional and complicated process. Dr. Hosseinzadeh and her team are here for you. We invite you to reach out to us if you have any questions. Schedule a free consultation today.